The market is teeming with all sorts of disposable vapes that bear striking resemblance to the traditional cigarettes. They are a great choice for smokers, as well as those looking to make the switch.
If you have restlessly been waiting to make the transition from smoking regular cigarettes to using vape devices, you might want to give disposable e-cigs from Vapor4Life a test drive. Smokers who haven't been able to make the switch despite trying out several cessation tools and methods, these small one-time vapes may be the best disposable e-cigarette to make the switch to vaping.
While many of us would immediately visualize cig-a-likes that were available about ten years ago, but these ultra-lightweight disposables are well ahead of those devices as far as quality and performance are concerned. Comprising a 3.6 percent level of freebase nicotine base, along with full tobacco flavor e-liquid and an impressive throat, these tiny e-cigs are capable of satisfying your nicotine craving.
One of the most awe-inspiring aspects of the Vapor4Life disposables is its design. It looks like the maker has carefully picked every aspect of the design to make it look exactly like a regular cigarette. Moreover, these disposables undergo multiple revisions and researches to ensure they are nothing short of top-notch.
These disposables not only look like regular cigarettes, but they also can satisfy the psychological needs of a smoker in terms of touch, taste, draw, feel, as well as physical activity. Even a top-end mouth-to-lung vape tank recreates just the taste, arm movement and draw.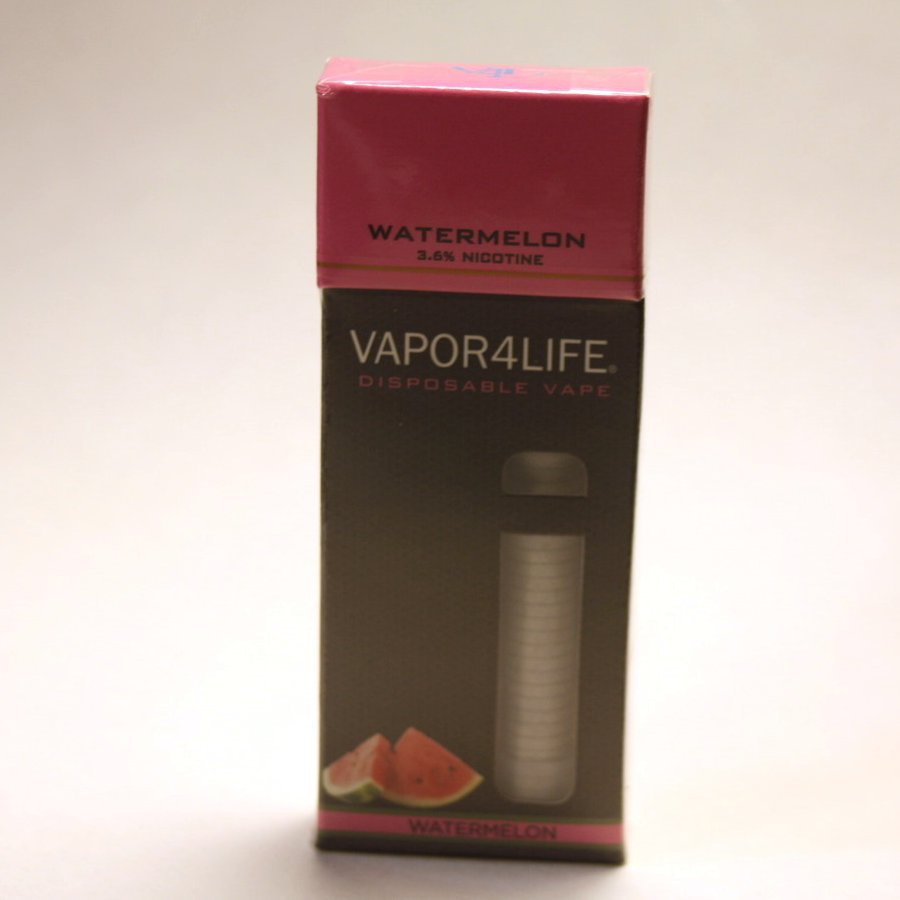 The slightly smaller packaging comes with a cellophane wrapping and the box top can be folded back to see the contents. The e-cig is suspended in the box, which means you can easily slide it out of the box and slid it right back into the box, which can be carried inside your pocket without any sort of discomfort.
Furthermore, these devices have dimensions, size, length, and diameter identical to a regular cigarette. A small LED tip at one end slowly fades in and out when you activate it by a drag. It resembles the familiar cherry red glow that is visible specifically in the user's field of view.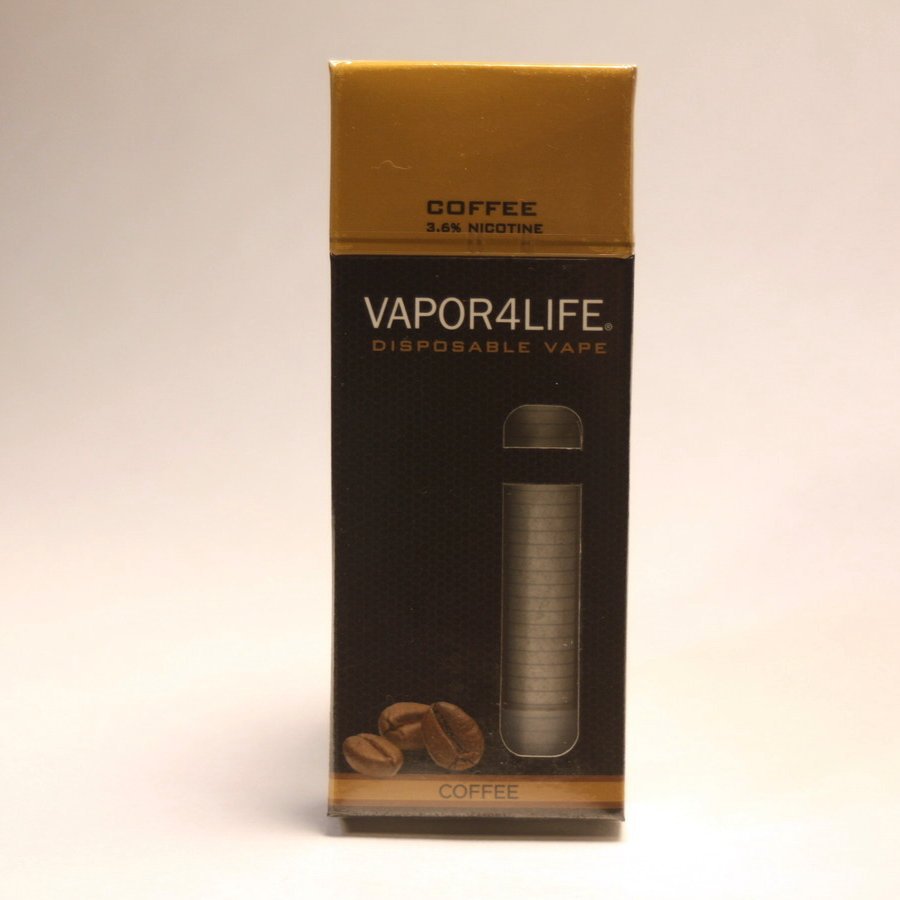 The other end of the device features a spongy tip that feels like a regular filter and responds to your lip pressure as well. A recreation of cigarette papers covers the whole device. It has the familiar white with gray lines tobacco portion along with a brown speckled filter. In your hand, it feels like you are holding a real cigarette due to the very close recreation of the paper wrapper and the diameter of the device.
Performance
We have discussed the design adopted by these disposables, as well as how it feels, the draw and the throat heat which is very close to the real deal.
The flavors that come with the sample pack are quite good. Long term smokers looking for perfect flavors and strong throat hits might want to try the tobacco and menthol flavors. Aside from that, you get all classic mouth to lung flavors including Watermelon, Peppermint, Coffee. Each offers a strong throat hit to complete the flavors and draw.
Leaving a sweet aftertaste, the peppermint flavor offers a peppermint candy flavor, coupled with an icy cool blast of menthol sensation. The Coffee flavor, on the other hand, delivers a strong coffee inhale along with a mild sweet taste and dark roasted aroma. This is an ideal vape for coffee lovers.
The watermelon flavor offers a light, juicy watermelon flavor and after taste. You are likely to miss the fruit flavor by the throat hit on the inhale, but feel it strongly as you exhale. Vaping Scout gave the Vapor4Life disposables to smokers of over 30 years who have failed to kick the conventional butt. One of the smokers developed serious health issues but could never get off the stick, and even using Juul didn't help. Here's what she said.
"The tobacco was more natural than I expected … Definitely my favorite."
"The menthol flavor was good and enjoyable even though [she] has never liked menthol smokes. The flavor was light and wasn't overbearing."
"These [Vapor4Life Disposables] feel just like a cigarette between your fingers and they last a really long time too!"
Final Thoughts
The sample pack comprises all the aforesaid flavors. Alternatively, you can purchase them as solo items or in ten packs of your favorite flavor. The 10-packs are ideal as you do not need to worry about running out and getting back to smoking cigarettes. Moreover, there are perfect gifts for a friend or family member who is struggling to make the switch.
Pros
Perfect levels of nicotine that satisfies psychological habit and physical sensations for smokers
Offers a similar experience to an analog cigarette – looks and feels like the real deal
Similar draw to traditional cigarettes
Offers a strong throat hit
Lasts longer
Perfect tobacco and menthol flavors
Comes with classic mouth to lung flavors such as Coffee, Peppermint and Watermelon for strong throat hits
An ideal choice for current/recent smokers and on-the-go vapers